When you walk in the morning on the country road in the 3rd district of Vienna and your heavenly, heartwarming nut smell rises in your nose: then we are with our freshly roasted nuts.
Welcome to Daria's Nuts!
Every day in the shop, our stainless steel roaster turns to roast a fresh load of nuts for the day. We keep the tradition of artisanal nut roasting alive. With great passion, we present our products to the Viennese, who are just as crazy about nuts as we are.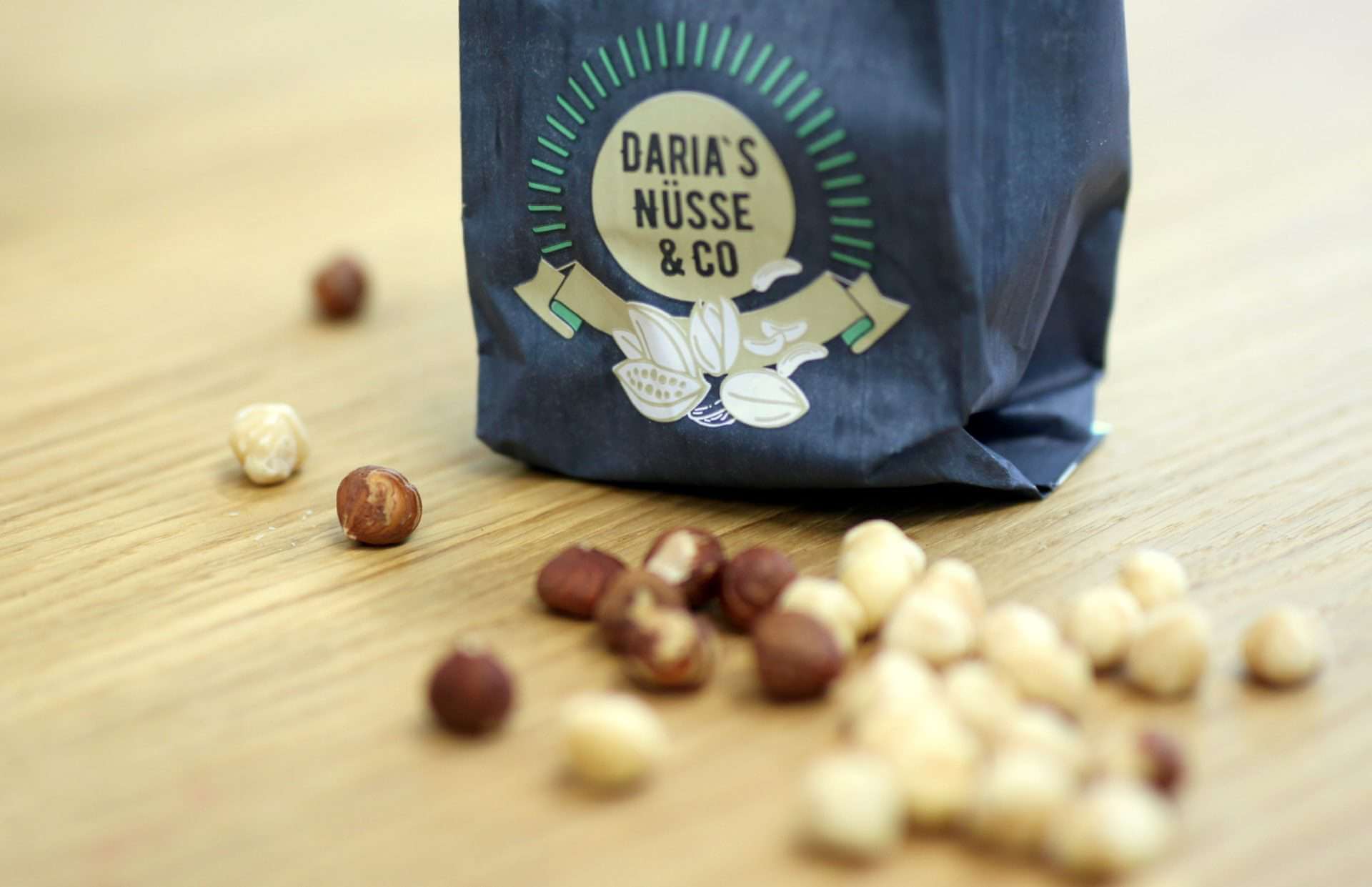 about us
Behind Daria's nuts is a warm-hearted family. Our shop is named after our daughter, who takes us from time to time to the nuts (of course, meant very sweet!).
We opened Daria's Nüsse 2018 to bring the charm of the nut shops of Greece and Bulgaria into the streets of Vienna. Imagine the following: The smell of fried nuts floats down the street, you follow that smell until you come to a neighborly nut shop. In this, just clients and owners are engrossed in a friendly and lively gossip that is encouraged by such a specialty shop as ours. Sounds wonderful, right?
In addition, we noticed that people in Vienna are looking for a healthy and nutritious snack … and what is healthier and more nutritious than nuts and dried fruits ?!
Our products
Our on-wall shelves feature a wide selection of nuts, seeds, dried fruits and sweet treats, from raw cashew nuts, chocolate-coated macadamia nuts, pine nuts, dried pineapples, to superfoods like goji berries.
You can find them all in our online shop! Otherwise, we would also look forward to your visit to our store, where we would like to share our knowledge of all the goodies of our business with you.